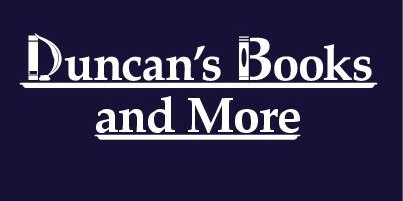 DISCOVER
WORLDS
OF
ENTERTAINMENT
Home of Duncan's Books and More. Read reviews of books, movies, TV shows and more. Order New and Used books, Signed books, Games, and Custom art.
News & Reviews
Book, Movie, and TV Reviews
Bookstore
New, Used, Signed Books, and Original Art Creations
Art
Art creations by Duncan

Free Shipping
ON ORDERS OVER $100

QUICK PAYMENT
100% SECURE PAYMENT
GIFT CERTIFICATE
BUY NOW $10 TO $500

CONTACT US
HOW CAN WE HELP TODAY?